Litigation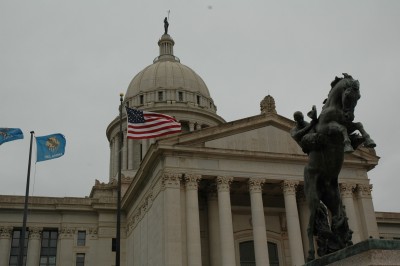 The firm is experienced in state and federal civil litigation in the trial and appellate stages and represents defendants in litigation involving a broad range of matters. Ms. Our attorneys attempt to keep their clients out of the courthouse if at all possible, but are dedicated advocates when litigation is necessary. Ms. Ables has litigated complex reinsurance matters and contractual disputes on behalf of insurers and continues to provide advice and representation in litigation. She has served as an expert witness in numerous matters relating to insurance contracts and continues to do so.
In connection with its insurance practice the firm represents a broad range of insurance related entities in the various state and federal courts throughout Oklahoma and Texas. This litigation ranges from claims defense and bad faith allegations to complex coverage, reinsurance and insolvency matters.
James Rhodes ("Tad") has acted as General Counsel and Executive Vice President of the Oklahoma Life and Health Guaranty Association ("Guaranty Association") for over a decade and prior to that provided legal representation to the Guaranty Association for twenty years. He has become a national expert on insurance insolvency law and the wind-up of claims payments and analysis of the insolvency. The Guaranty Association, a creature of Oklahoma statute, provides claim and benefit payment to insureds, up to statutory limits, when an insurance company becomes insolvent. Mr. Rhodes has overseen and directed numerous national insolvencies and has participated in multi-jurisdictional litigation to recoup assets for the insolvent insurer in an effort to provide assets to pay claimant policyholders. He is recognized as an expert in the area of insurer insolvency law.